Oldies, but goodies: TV shows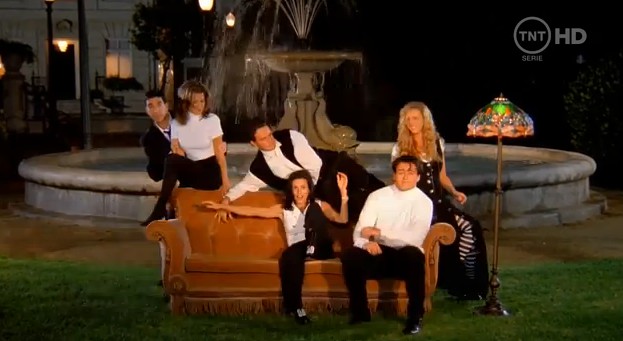 Whether it's your freshman year or your senior year it's never too late to start catching up on television  shows you've been meaning to start watching.
Classic, yet chic, the American sitcom "Friends" features a group of young friends living in Manhattan, New York. The show aired from Sept. 1994 to May 2004 and is recognized as one of the top TV shows of all time. TV Guide who ranked it no. 21 in their list of the 50 greatest TV shows of all time.
Not only was "Friends" a great hit on TV but it also played a large role on changes in society. The show depicted white women and men relating together in a "normal" way. It has been said that "Friends" shed light to young people on who live unconventional lives, showing others that its okay to be different. All 10 season of the Friends seasons are available on DVD and are often rerun on NBC, its original channel.
For those looking for a comedy infused with intelligence, "The Big Bang Theory" is the show for you. Don't be intimidated by the big words and fancy terms that the cast may use throughout the show. Although four out of five of the main characters are scientists at the California Institute of Technology (Caltech) most of the science is explained so anyone can understand it.
The show was won many awards through the four years it has been on air, including a Golden Globe for Best Actor which went to Jim Parsons, who plays Sheldon Cooper. Not only do the characters warm your heart through love and life lessons, but may tickle your funny bone. "The Big Bang Theory" is aired on CBS and began it's sixth season on Sept. 27, 2012. Reruns are played Monday through Friday on TBS and FOX at 7 P.M.
Beginning in May of 2009, the popular musical comedy-drama named "Glee" hit the ground running and hasn't stopped since. Will Schuester, a quirky high school Spanish teacher begins instructing the school's glee club, New Directions. While incorporating music and dancing, the New Directions fight to win the national competition, specifically against Vocal Adrenaline, their rival.
Through music and competition the members of the club discover and learn about themselves during their time in high school. The singers deal with relationships, social awkwardness and sexuality all while maintaining social statuses.
About the Writer
Natalie Moore, Editor in Chief
Natalie Moore has been on staff for four years and serves as the print Editor-in-Chief. She aims to create a cohesive staff this year and bring home more...