Four apps to help you start the school year off right
With a new school year starting, everything can be clustered and confusing, from your homework to just organizing what you have to do that week. In order to make it easier on yourself, all you need is a few new (and free) applications (apps) on your phone.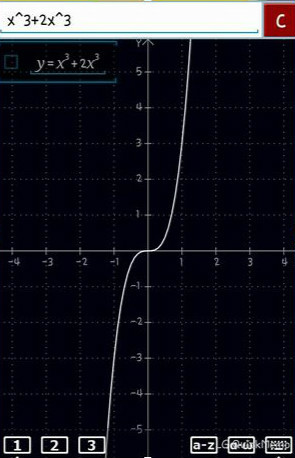 Graphing Calculator by mathlab
Sometimes, regular graphing calculators can cost up to be $70-$150, depending on the model. Using this app can help you save a lot of money outside the classroom, since teachers in your math class can provide students with calculators if the student is not allowed to use their phone as a calculator.
Evernote by Evernote Corporation
An all around student friendly apps allow you to create notes (handwritten, typed and by picture), checklists, alarms, recordings. Although the school provides every student with a planner, many students forget to look at their planner, therefore forget to do their homework. With Evernote however, you may set an alarm on your notes to remind you to do your homework. If used wisely, it can even be used as flashcards.
SAT Prep by WittyApps
Although juniors and seniors take their SAT, it's never too early to start studying for it. The better your score, the more colleges would consider you. Some students don't have the money that SAT prep classes often require.  An easier and free substitution would be SAT Prep, which allows the user to take lessons, do practice and an take an actual test. Topics range from reasoning to math.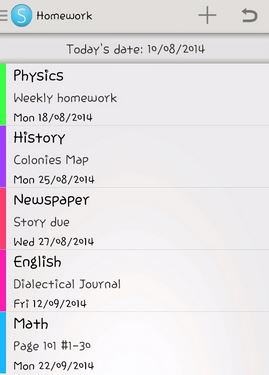 Studious by Leslie Lay
Homework alone gets hard to manage once the school year gets started. You may find yourself forgetting about a smaller assignment since you had a project to do. In order to combat this, Studious allows you to insert your school subjects, homework assignments with their due dates and exams.
With these apps, simply checking your phone will help to get ahead in school and all at no cost to you.