Variety of films made Oscar winners difficult to predict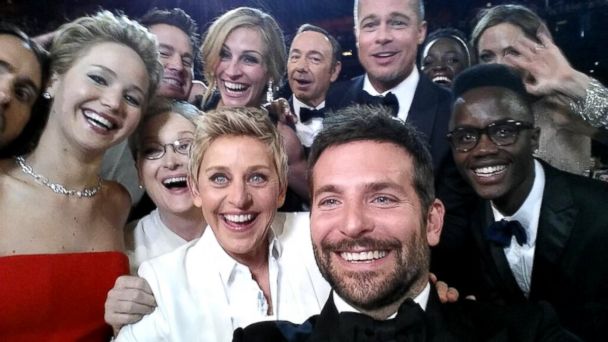 As many saw, 2013 was a banner year for movies, with a bevy of exceptional films and performances. Going into last week's Academy Awards, it was hard to pick a performance or movie that would be awarded with the gold Oscar statue at the end of the night.
Between the nearly flawless "12 Years A Slave," the poignant and emotional "Dallas Buyers Club," the smooth "American Hustle," the instant classic "The Wolf of Wall Street" and so many more, how was the mysterious and faceless Academy of Motion Picture Arts and Sciences going to decide?
Expectedly, in true Oscar form, they played it safe. The 86th Academy Awards seemed to be a return to the kind of predictable voting and self-adulation that they had been looking to separate themselves from over the last few years.
This return to conformity was personified by their choice of host Ellen DeGeneres, who was brought in to clean the Oscar slate after the disastrous hosting job of Seth MacFarlane, which many viewers saw as appallingly rude and inappropriate. Thusly, Ellen's performance went like a Jay Leno monologue, starting off hot with some good jokes and a few zingers, quickly getting repetitive, and ending by being entirely dependent on gimmicks and publicity stunts such as taking pictures with stars and ordering pizza for the front rows.
Of course, no Oscars ceremony is complete without a number of upsets. The big upset was "Gravity," which won 7 of the ten awards it was nominated for, including a seemingly deadlocked Best Director win for Alfonso Cuarón. This left little room for films outside, or even including, the Best Picture nominees, to pick up many awards, with "12 Years A Slave" receiving the second most with 3 statues.
The bigger story was the trio of wins by "Dallas Buyers Club" earning Best Actor and Best Supporting Actor wins for Matthew McConaughey and Jared Leto, respectively, as well as Best Makeup and Hairstyling. Both gave heartfelt and inspiring speeches, recounting the amazing story told in the film.
In the end, this was a rare Oscars where the lesser parts of the telecast outshone the rather dull audience-grabbing watercooler highlights. The host was outshone by the smaller presenters and the domination of "Gravity" was eventually redeemed by the triumph of "12 Years A Slave" and "Dallas Buyers Club." There were too many great films and performances to give awards to, leaving amazing films such as "The Wolf of Wall Street," "American Hustle," "Captain Phillips," the unforgivably snubbed "All Is Lost" and "Inside Llewyn Davis" to leave without the recognition they would deserve almost any other year. But the Academy has never truly been the best judge of what has truly been the best in its category, just the most Oscar worthy.