Album Review: Maroon 5 victorious with 'V'
Some bands think that being called a "pop band" is an insult but Maroon 5 has openly embraced it.
On Sep. 2, members of Maroon 5 shared their views on the different stages of love with their fifth album entitled "V," which has sold over 164,000 copies in a week. Their American pop-rock style has won the band a second No. 1 position on the Billboard 200 Chart.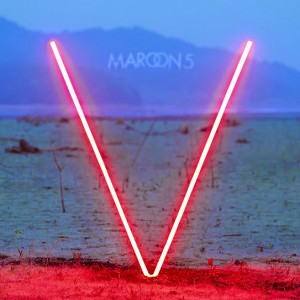 The album starts off with the song "Maps," the most publicized song in the album since it was this past summer's anthem due to its fast-pace with a catchy melody and chorus.
Track five on the soundtrack is "Sugar." When the song starts, you just want to dance with somebody. The chorus grabs your attention and forces you to sing with lead singer Adam Levine.
Most of the songs have a slow but catchy, feel to them. Some of their new songs are reminiscent of the old. Songs like "Leaving California" sound very similar to the band's 2002 song "Sunday Morning" from the album "Songs About Jane."
The most memorable song is their single "Animal," which is easily recognizable by the wolf howl Levine does toward the end of the song. The song causes you to want to sway to the contagious beat.
The final song on the album features lead singer Levine's co-judge from "The Voice," Gwen Stefani. Stefani brings a soft rock sound to the album that sports a lovely piano melody. When the song plays, you want to close your eyes and imagine that you are playing the piano.
Overall, it is obvious that Levine likes to sport his impressive high notes that transition from the serious lower tones. Fans should look forward to Maroon 5's North American and European tour.
About the Writer
Rebekah Spector, Editor-in-chief
Rebekah Spector is the Print Editor-in-Chief for The Pearl Post. This is her third year on staff and she's the first person to hold both editor-in-chief...