Last minute Valentine's Day gifts for procrastinators
If you have procrastinated on planning what to give your special someone, then look no further. Here are five last minute, but still creative and sweet Valentine's Day gifts.
The basic sweets like chocolate and pastry are a tradition for Valentine's Day. It's making them creative and unique that will impress your Valentine.
When in doubt, go with chocolate.
Chocolate covered strawberries or heart shaped brownies. These can be made in under an hour since little experience is needed or they can be bought at your local grocery and pastry store.
Keep it easy with simple and sweet foods.
If baking isn't your thing,  simple and easier things to make would include strawberry lemonade (since it's pink), or their favorite food. For example, if your Valentine enjoys Starbucks, order them their favorite item.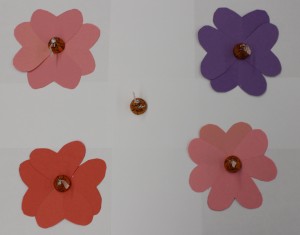 If you've got some creative energies, go for something involving arts and crafts.
Arts and crafts are also very popular and simple gifts, be it a hand-made card, personalized coupon book for your Valentine's favorite things, or paper flowers made out of construction paper.
However, some might think that your everyday paper flower may not be have enough thought into it, so making the petals into heart shapes and putting a chocolate or lollipop as the center will do. These are sometimes known as "Heart and Lollipop Flowers."
Photos are a classic yet elegant gift.
For something more permanent, go for something with a photo involved. Small, simple and cute photo frame designs filled with your favorite photos of you and your Valentine can be saved for a long time, much longer than any pastry could last.
It's so fluffy!
Stuffed animals are also a classic and very popular item in stores even after Valentine's Day, as are balloons in various shapes and colors. Buying your Valentine's Day's favorite animal in the form of a stuffed animal (if available)  and pairing it with a few balloons to make it look fancy shows thoughtfulness.