Classic, contemporary acts dominated talent show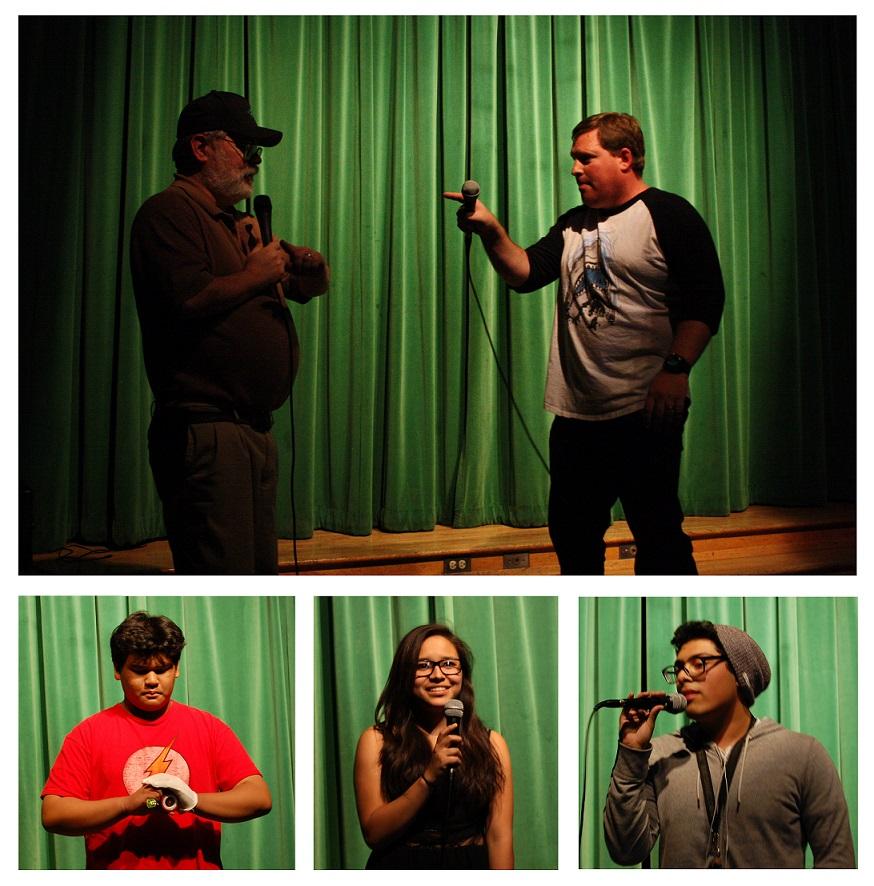 Maroon 5. The Mamas and the Papas. Macklemore.
This is not a concert line up, but a portion of the medley that was the fall edition of the Daniel Pearl Magnet High School (DPMHS) sixth talent show, organized by junior Yasmine Saraf, who also served as an unscripted Master of Ceremonies of the Sept. 27 event.
"Mrs. Hicks basically just gave me a program and told me to go up there and run the show," Saraf said.
Sophomore Sandra Aguilar started off the show singing "I Who Have Nothing" by Candice Glover and doing it a cappella, no less. Then came senior Ean Argueta's rendition of "Doin' Time" by Sublime.
After that, it  was someone who is a talent show regular: Sophomore Cedric Eusantos and his yo-yos. Eusantos did his tricks to a backdrop of Macklemore's "Can't Hold Us." The yo-yos were twisting and flying in every direction, yet they twisted and flew elegantly.
Once the yo-yos were done dominating the air, the vocalists returned. The first ones back were Julia Garcia and Victoria Cook singing "California Dreamin'" while senior Carlos Godoy accompanied them on the piano.
"I'm a senior this year so if I was ever going to do the talent show, this would be the year. Plus Julia asked me to, and you just can't say no to Julia," Cook said.
Freshman Albert Amougou did his original rap entitled "9 Times Out of 10" and was followed by the reappearance of Godoy and Aguilar, Godoy still on the piano, while Aguilar sang Maroon 5's "This Love."
Finally, it was the moment the audience had been waiting for. Science teachers Jim Morrison and Stephen Schaffter took to the stage and brought the house down with their own unique take on Abbott and Costello's famous "Who's on First?" bit.
About the Writer
Chris Bower, Online Editor-in-Chief
Chris Bower is the Online Editor-in-Chief of The Pearl Post. Chris has been on staff for three years, starting as Tech Editor and then becoming Features...