Oscar Recap
By ZACHARY ADLER
Contributing Writer 
The 2013 Oscars should remind us of two things. First, despite the amount of horrible films that came out in 2012, there were still more phenomenal movies than you could fit in the show. Second, the Oscars are becoming so lavishly forced that it feels strained to watch them.
After a very iffy 2012 Oscars hosted by James Franco and Anne Hathaway, the Academy of Motion Picture Arts and Sciences turned to "Family Guy" and "American Dad" creator Seth MacFarlane in an effort to lure in a younger demographic. But, in the words of the infamously Oscar-snubbed modern classic "The Dark Knight," they "turned to someone they didn't completely understand."
Despite the semi-disastrous hosting performance by the not-always-that-funny-in-person MacFarlane, the annual awards ceremony gained its highest ratings since 2007.
This is much in thanks to nominations from teen favorites such as Anne Hathaway for "Les Misérables" or Jennifer Lawrence for "Silver Linings Playbook," for which they won the Oscars
for Best Supporting Actress and Best Lead Actress, respectively. Other reasons could point to a musical performance by the sensational Adele of the song "Skyfall" from the 007 Bond film of the same name.
But the true sign in the Oscars was the balance of expected wins and unexpected upsets. While Daniel Day-Lewis won his shoo-in Best Actor Oscar for his performance as the 16th President in "Lincoln," the Academy denied both Best Picture and Best Director to the film and its creator, Steven Spielberg. Also notable was the rare Oscar tie, this time in Best Sound Editing, which was awarded to both "Skyfall" and "Zero Dark Thirty."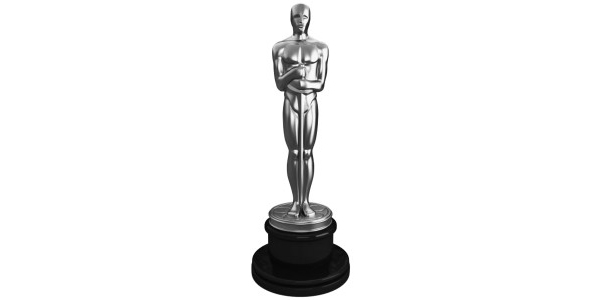 The Oscars are a perfect State of the Union for film, where Hollywood recognizes some of the best movies of the year while snubbing great films and performances ("The Master") because of their tendencies to vote in a formulaic way that awards both high commercial sellers and predictable, "made-for Oscar" films. As evident in the opening Star Trek-inspired bit featuring the incredible William Shatner, the Oscars need saving, but just a little bit. Perhaps Hollywood needs a check-up.