Be More Heroic heals and inspires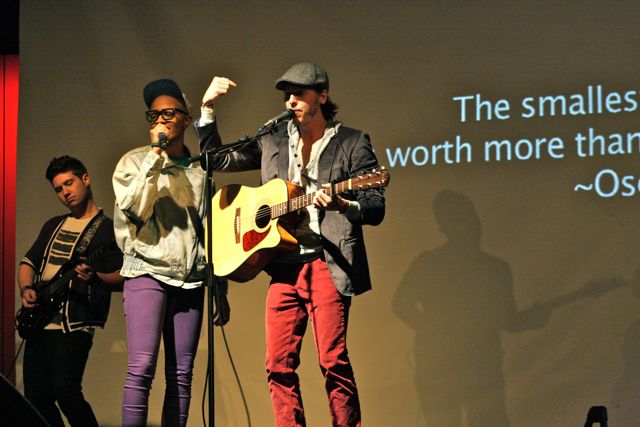 The auditorium listened intently as founder and president of Be More Heroic Justin Chase spoke of being bullied in high school for being overweight and awkward, which led to thoughts of suicide.
"It's important to know that you can step up and stop bullying," Chase said. "We want to make schools and the community happier, to inspire and empower people."
Be More Heroic an anti-bullying non profit organization held an assembly on Jan. 18 for Daniel Pearl Magnet High School (DPMHS) students in the Performing Arts Center at Birmingham Community Charter High School (BCCHS). Each of the eight speakers had their own way of telling their personal story, whether through song, video or speech.
For the past three weeks, Chase and Vice President of Be More Heroic Sierra Dowd have been holding meetings with students at DPMHS in the Multi Purpose Room (MPR).
During the meetings, they inform students of projects to help improve bullying awareness in schools. These projects include students making public service announcements, putting together an anti-bullying awareness night and doing community service work.
Be More Heroic representatives also want students to know that they can make a difference at any age, an example being seven-year-old Savannah Raven.
Her sole purpose during the assembly was to make sure people knew that they could make a difference at any age. Her interest began when she learned that she could become an activist despite her young age.
"I believe we need to stop bullying. We have to remember it's okay that people are different, but not okay to bully them," Raven said. "All it takes is one person to make a difference."
The assembly began with a video in which Chase sang his interpretation of "Pumped Up Kicks" by Foster the People. The video includes a girl who is dressed as a tomboy and is being harassed by her classmates for being different.
During the assembly, musician Joie Shannon  talked about her past troubles fitting in and problems with cutting. She performed "Love Me Like I Do," a rap song she wrote regarding her past,  while walking off stage into the audience.
Later on during the song, students began to sing along, chanting "Love Me Like I Do." Students then waved their phones from side to side when Chase joined Shannon in signing "One Love" by Bob Marley.
The assembly closed off with a speech by Chase and DPMHS Principal Deborah Smith.
They talked about the reason for the assembly, which was one attempt of many DPMHS has made in the past few months to address recent bullying issues on campus.
"We represent Daniel Pearl and his family and that's why we're doing this," Smith said.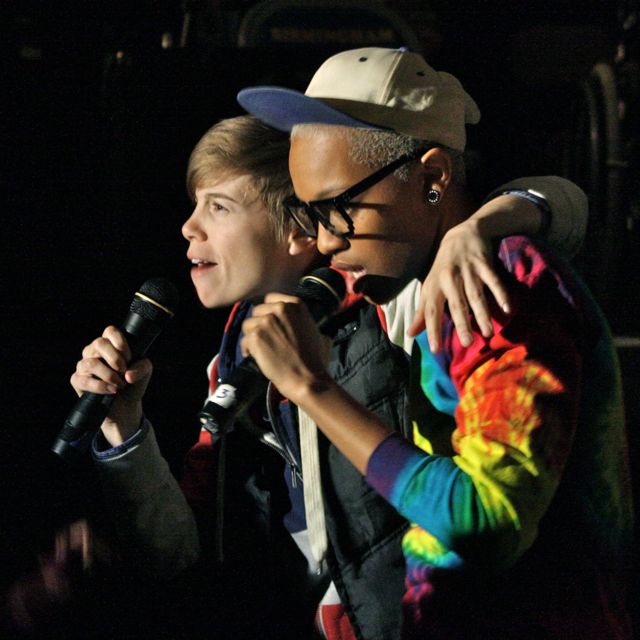 About the Writer
Elsy Barcelo, Features Editor
Elsy Barcelo is the Features Editor of The Pearl Post. This is her third year on staff and first year as editor. She hopes to bring pride to the publication...