Book Review: 'City of Heavenly Fire' stops short of pleasing fans
Like any other story, the "Mortal Instrument" series has reached its end.
"City of Heavenly Fire" which is the sixth and final book in this series, was published on May 27 by author Cassandra Clare. Despite the sale rate, the story itself failed to meet the expectation of some fans.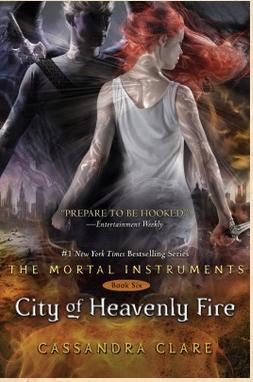 New York is no longer safe, families are separated and love ones are taken. With Shadowhunters forced to go back to Idris for their own protection, there is no one left to protect their world. Jace, Clary, Simon and their friends must go ona a  journey that takes them deep into the demon realm. They have to fight the greatest evil, a fight that includes coming face to face with Clary's own brother, Jonathan/ Sebastian Morgenstern.
Sebastian is someone that even the renowned demon towers of Alicante failed to defeat. With the Dark Cup, he is transferring Shadowhunters to creatures straight out of a nightmare. Now it is the group of friends' responsibility to stop him before he can destroy all Shadowhunters. The only possible solution to defeat Sebastian is to use the Heavenly Fire that is flowing through Jace's veins, but Jace is struggling to control the fire, let alone use it as a weapon.
 Cassandra Clare is a talented author and the true fans of the series surely enjoyed the story. However no book is flawless, and "City of Heavenly Fire" is not exception.
According to BookDespository.com comparison of the previous book "City of Lost Souls" and the final installment, the rating decreased from 5.4 to 4.5, which signals that some people have lost interest.
The book does have an intriguing change from its predecessors. The book used at least five different points of view, more than the typical two or three in prior installments. However, these five points often just retold the same scene, without any significant difference. Some readers may become bored especially since the book is around 725 pages long.
Also, it seems that too much time was spent introducing the new characters who didn't necessarily affect the plot. These characters will feature in the "Mortal Instrument" followup "Dark Artifices" and for those who are not planning to read the followup, the characters offer very little to the narrative while slowing the pace.
However, there is a good news for the loyal fans. After the long controversy on whether a sequel would be made to the 2013 movie adaptation considering the relative unpopularity of the first movie, IMDB announced in March that the sequel will soon be on the process of filming. The release date has yet to be announced.