Watch Yo-Yo Master Cedric Eusantos' Tricks
A wrist flicks back and forth as the rotating body of a yo-yo drops to the floor and the strings twist and twirl in an intricate patterns.
On March 9, sophomore Cedric Eusantos will be competing at a yo-yo tournament in the 40th Annual Festival of the Kite held at Redondo Beach, CA.
Eusantos has been participating in the event for the past two years where he had met famous yo-yo players, friends and rivals.
"At first I just wanted to watch a tournament but my parents wanted to see me up stage because they didn't want to just bring me to a yo-yo tournament," Eusantos said.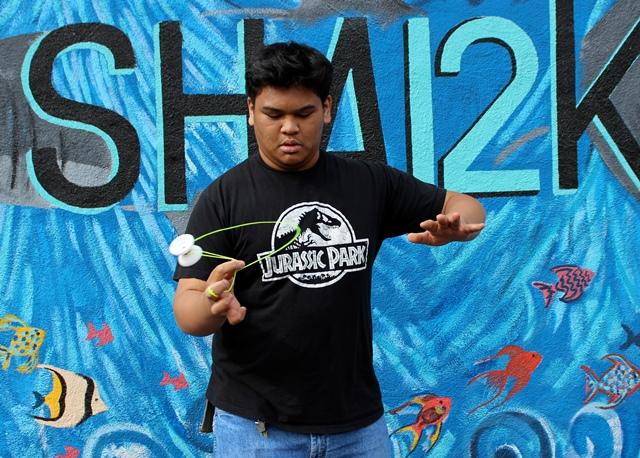 He was first introduced to yo-yoing when he was at a school assembly in fourth grade about never giving up. The speaker was swiftly demonstrating yo-yo tricks that fascinated Eusantos. This motivated him to learn how to yo-yo.
"Before yo-yoing, I was all about video games.. Little by little I stopped playing video games and concentrated more on yo-yoing," Eusantos said.
His father taught him the basics and he learned the tricks and techniques by himself watching YouTube videos and DVDs. His parents are also the ones who supported him to participate on his first tournament.
"I bet his parents are proud of him, he has accomplished a lot of his goals," sophomore and friend David Flores said.
Since it is his third time participating in the competition, Eusantos is hopeful to gain a higher ranking in the tournament.
"He's good at what he does. He'll have fun in the competition," said sophomore Kristoffer Cobangbang, who is also a friend of Eusantos'.
Watch Eusantos doing some of his tricks here:
Cedric Eusantos: The Yo -Yo Master from The Pearl Post on Vimeo.