Year In Review: Family-oriented animated films compete for the Oscars
By SHEENA GONZALEZ
This year was filled with top-notch animations that brought out joy, warmth and sadness to all members of the family.
A few were nominated to compete for the Academy Award for Best Animated Feature, including "Frozen," "Despicable Me 2" and "The Wind Rises." The 19 nominees will be skimmed down to no more than five chosen animations by Jan. 16.
Winter spotlights Disney's "Frozen" with its dazzling use of 3D effects and a soundtrack that cannot be missed. Disney was confident enough to entitle it as "the best animation since 'The Lion King'," which resulted in high expectations from avid viewers.
Surely enough the expectations were met. The use of visual effects proved to be effective and was one of the main competing aspects of the film along with its good balance of comedy and drama.
What makes "Frozen" different from other Disney movies is the central focus of the film. While most fairy tales focus on romantic relationships, this movie steps away from the typical. It centers on self-acceptance and not giving up on family. It's one of the few animations that delivered something new to its audiences.
Another great family-themed film is "Despicable Me 2," the minion-filled production made by Illumination Entertainment and Universal Studios.
The sequel brought out all facets that "Despicable Me" was recognized for, which assured solid-based fans that "Despicable Me 2" was not just an expansion but instead a huge leap from the first movie.
Although it didn't appear as despicable as the title suggests, it still gave the familiar warmth mixed with total wackiness. There remained a good amount of unpredictable silly gags and relatable aspects. "Despicable Me 2" is not just for kids but also for adults who still have their inner child that likes to sit down and enjoy a heart-warming movie.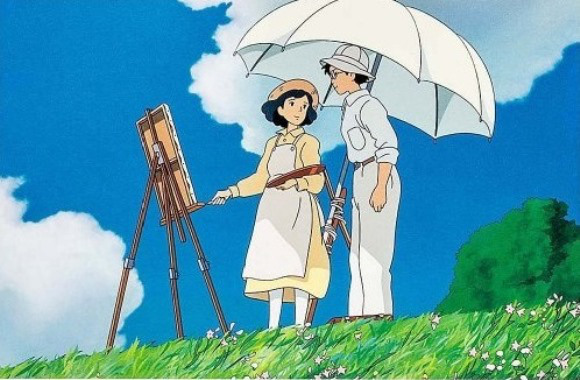 Other nominated films such as "Monsters University" and "The Croods" just did not seem to compete well. Unlike "Frozen" and "Despicable Me 2," most of the animations didn't bring out anything new or gain as much attention or positive reviews. Some seemed like they were nominated to remind the viewers that they do exist.
What took the attention of people is Hayao Miyazaki's farewell film, "The Wind Rises," which created more impact than any of his previous works.
Although the movie has yet to be released next year, very high expectations were set on Miyazaki who is best-known for winning an award during the 2001 Oscars for his masterpiece, "Spirited Away." Fans and film critics believe that it will overtake other entrants, holding onto the Best Animated Feature Award.
Who do you think will gain victory? Set your eyes out for the announced winner during Oscar's 86th Annual Academy Awards to be hosted by Ellen DeGeneres on March 2, 2014.