Album Review: Ariana Grande sings of love in her successful debut album
By Gihan Rachid: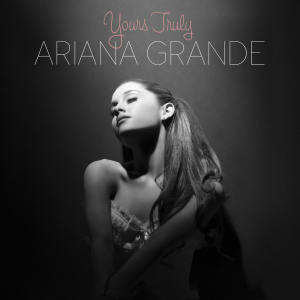 From Nickelodeon acting queen to upcoming pop princess, Ariana Grande proves her talent is limitless with her new album "Yours Truly."
The debut album from 20-year-old Grande shows that she's marking her territory on the music industry and is here to stay. The album includes all aspects needed for a truly enjoyable album. Some albums only provide a few tolerable tracks while the others are disposable, but Grande's diversion and musical technique with this album makes listeners want to download the entire album.
"My 1st album has debuted at #1 & I can't even begin to express my gratitude. Thank you for supporting my music, this really means the world," Grande Tweeted the week of her albums release.
Grande collaborates with multiple artists from different and unexpected music genres ranging from rappers Mac Miller and Big Sean, to pop vocalist Mika and Nathan Sykes from The Wanted. The album plays a remix of a "Popular Song" from the Broadway musical "Wicked," to countless retro styles such as "Tattooed Heart" which has a 1950's vibe to it.
The album definitely has some major R&B throwbacks with Grande's vocals similar to Mariah Carey and Whitney Houston, who Grande mentions, are her musical idols. The album features three top hits from Billboard 200, "The Way" featuring Mac Miller, "Baby I" and "Right There" featuring Big Sean.
If you're not into a love related, breakup album, unfortunately "Yours Truly" isn't for you. The album expresses the struggle of not finding the right words to say the anticipated three words, to wanting to get back into that honeymoon stage of a relationship.
Grande's success with "Yours Truly" is soaring much like her impressive high notes and ground breaking voice that leaves room for further surprises.